In today's world, waste is wanton.
Each time we sell a new vending machine of any kind, we more often than not end up in possession of the old machine.
Why waste it? In today's economy and in the 21st century when it is too easy to throw away and exchange old for new, we believe in refurbishment.
We probably sell as many new machines each year as anyone - indeed significantly more than most, but we are conscious that there are many businesses that cannot afford the prices of new equipment or who would prefer to have recycled goods even when they can easily afford new.
So we make 'old' and 'not so old' 'as good as new'. We have a unique website that offers 'as new' vending equipment at unreasonably low prices.
We also have a commitment to the local community where our admin centre and head-office is and we serve a number of good causes in and around Kent accordingly.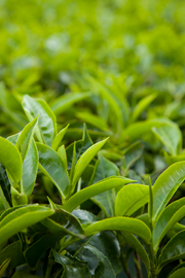 Sustaining People
Vend Again supports through our selective purchasing programmes the Fair Trade suppliers of coffee by offering the option to dispense Fair Trade or sustainable coffee from all our hot-drinks machines. Sustainable tea products are also now available.
We only deal with partners who trade responsibly and we already offer a range of drinks from sustainable certified sources, like Fairtrade and Brighter Tomorrow at Origin, but by 2010 we plan to source 30% of our drinks from certified sustainability schemes.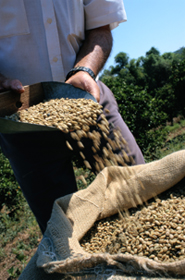 Rainforest Alliance
Flavia Rainforest Alliance with the increasing importance of sustainability across the globe, FLAVIA have been working with the Rainforest Alliance to source some of our finest ingredients from Rainforest Alliance Certified farms.
Now at least 30% of our FLAVIA English Breakfast fresh tea leaves are sourced from Rainforest Alliance Certified farms.
Flavia have been working with the Rainforest Alliance to source coffee beans from certified farmers. To be able to certify our coffees with the Rainforest alliance green frog logo, at least 30% of the beans need to be sourced from these farms.
Rainforest Alliance Certification encourages more sustainable farming practices, helping farmers to reduce their costs, improve their crops and earn a better living from their land. In addition, farm workers, and their families, benefit from better conditions, decent housing and access to medical care and education. And the environment is protected too.
Fairtrade Drinks
PG Tips made friends with Rainforest Alliance. This means that the tea in our KLIX PG tea bags is grown using sustainable farming methods, and the workers who picked it earn a decent living and have good working conditions.
At least 50% of their tea already comes from the Rainforest Alliance Certified farms. They are working towards being fully certified by 2010
Now at least 30% of our FLAVIA English Breakfast fresh tea leaves are sourced from Rainforest Alliance Certified farms.
PERCOL® is a brand that has become synonymous with the Fairtrade movement around the world. Since 1987, they've been dedicated to ethical trading and environmental sustainability and have even picked up awards for business ethics and community support. UK Vending has supported the PERCOL initiative since is commencement.
Teadirect® is a pioneering Fairtrade tea brand comes from Cafedirect®, the UK's largest Fairtrade hot drinks company. Cafedirect® buy from 37 producer organisations in 12 countries, providing over 250,000 farmers with a fair price for their crop.